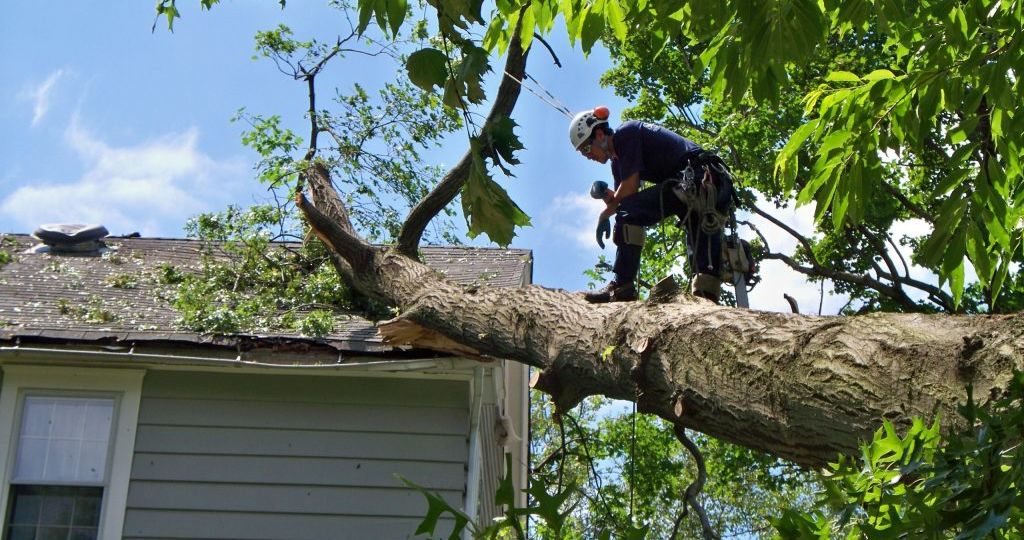 Emergencies are not anyone's cup of tea as they can cause a whole lot of confusion and damage.
When you have trees on your property, it is best to be prepared for any eventualities. There are many companies that provide emergency tree services like Baxter's Tree Service.
Trimming and pruning trees are some of the ways through which you can be prepared for emergencies. However, even when you have healthy trees there will be instances where you will be caught unawares.
When dealing with a tree emergency, you need to be sure that you have a reliable tree expert. Unfortunately, when time is wasted, the damage may be aggravated. Choosing your tree removal company is a critical decision as they will determine the type of service that you will receive. A tree or a large limb may fall on your property and cause a lot of tree damages. In such cases, you cannot afford to ignore the scenario. The worst mistake you can make is attempting to deal with such a disaster on your own.
Tree emergencies in Mt. Vernon, WA, happens when you least expect them. Just imagine having a large tree across your driveway. This can be a nuisance and it would take the services of an experienced professional to remove such trees. It is advisable to have your trees inspected often so as to determine if they are in a position to withstand storm damage. Let us look at some of the best measures that you can take when handling a tree emergency.
Emergency Tree Removal
Emergency tree removal is one of the common services offered in Burlington WA. If a tree has fallen or parts of the branches have broken off, you will need a qualified expert to help you with the removal. With the right help, the damaged parts can be removed and the tree can be restored. However, you will need the services of a certified arborist to help you determine if the tree is in perfect shape. If the tree cannot be salvaged, it will be removed and hauled away.
Whereas safety is a key feature when it comes to emergency tree service, there are other instances where it may not be a key factor. For instance, you can buy a property that you would want to develop but there are trees in your way. Land clearing may be part of the emergency services required so as to remove all unwanted trees from your property. Having your trees trimmed regularly is an important task as this helps to keep the trees in check.
The best way to deal with any tree emergency is to make sure that you have the right contractor on your site. Experienced arborists will know exactly what they need to do with such incidents. DIY tree removal is not advisable in the event of an emergency as this could cause more problems and extend the damage. If you have noticed that your trees are not growing as expected, it is advisable to contact a professional tree service expert to assist with professional services.
How to Find the Best Tree Service Company
Emergency tree service in Skagit Valley is not a simple task and as such, you will need to find the right company for the work. Here are some of the considerations to bear in mind when hunting for the best tree contractors:
Experience: This is certainly one of the main traits that you need to look for. Ensure that the tree service company you are hiring has experience in dealing with emergency situations.
Licensed and Insured: There are so many impending dangers where emergency tree service is needed. As such, only choose companies that are fully licensed and insured for your safety.
Equipment and Tools: Tree removal for trees that have fallen is a complicated task and requires specialized equipment. Find out if the tree service contractors have the necessary equipment to handle tree emergencies.
Availability and Reliability: In the event of a tree emergencies, time is of the essence. You cannot afford to wait for a couple of days to have the situation addressed. This is why you need to find a company that is reliable and available to attend to your needs immediately.
Contact the Best Emergency Tree Service Company
Baxter's Tree Service has been providing professional tree services for a couple of years. We are available 24/7 and as such, you can trust us to handle emergency tree service Mt. Vernon, WA seamlessly. Contact us for more information and to speak to one of our experts.