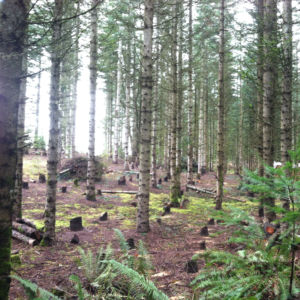 The multiple crews at Baxter's Tree Service are always ready to help with your tree care and maintenance needs. Mt. Venon and Skagit Valley is home to a variety of species of trees, which all require specific care, unique to their type and age. Our staff has the experience and knowledge to make sure each tree is cared for correctly, ensuring a long and healthy life, not to mention a sturdy beauty that lasts year after year.
We Do Every Project Right the First Time!
We have over 30 years of experience in the industry, and every project is done in a timely manner with no mess left behind for you. Our multiple crews, their continued dedication to excellence, and years of experience make us the leading tree care and maintenance provider in Skagit County. Customer satisfaction in giving your trees long and healthy lives is our number one priority, so we never leave a job half-finished or a customer unhappy.
We treat every property like our own and every client like part of our Whatcom family so that we are able to gain our clients' trust—and keep it. That's the Baxter's Tree Service difference, and that is why our tree services are the area's most trusted.
If you are looking for tree pruning, dead wooding, or tree trimming services, Baxter's Tree Service is the tree care and maintenance provider you have been searching for.
Contact our office today for your free quote, and find out more about what tree care services we can offer you.